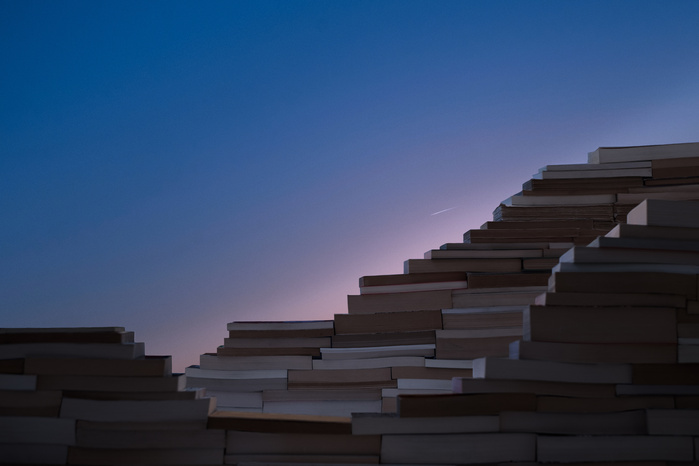 Paisajes construidos
Paisajes construidos
Fui buscando algo, pero no he encontrado más que el viento.
La sociedad actual acepta con pocas reticencias que parcelas cada vez mayores –y más inquietantes– de nuestra vida están en manos de una tecnología que nos ayuda, pero que también envuelve y aísla: podemos utilizar exoesqueletos para completar nuestras capacidades físicas, añadir contenido convenientemente manipulado a nuestra visión con gafas de realidad aumentada, operar a un paciente al otro lado del mundo –del primer mundo–, bombardear a otro ser humano en una guerra librada desde la consola de un dron o conversar durante el desayuno con un robot que es capaz de leer nuestro estado emocional.
La atención que se dedica a la llamada ecología es más una manera de evitar un colapso de nuestro estilo de vida que un deseo de armonía y de cambio de un paradigma que, en realidad, no se cuestiona.
Las tierras salvajes ya no existen, sus reductos se defienden en una lucha perdida de antemano. La intervención humana en el entorno es, prácticamente, absoluta. No vivimos en un ecosistema, lo hemos modelado.
Esta serie nos coloca ante paisajes construidos literal y metafóricamente para hablarnos de esa domesticación de nuestro entorno, de esa destrucción irracional. Son como viejas postales de remotos lugares, recibidas mucho tiempo atrás de remitentes que apenas recordamos: la imagen de un recuerdo difuso. Una suerte de vanitas sin consuelo en que ni la naturaleza, ni el espíritu, ni nada, permanecen.
Todo se evapora sin dejar rastro, en una extensión global de la mítica Macondo, esa ciudad de los espejismos «arrasada por el viento y desterrada de la memoria de los hombres».
AJF, 2016
Constructed landscapes
I went looking for something, but I found nothing but the wind.
Today's society accepts with little reluctance that increasingly larger - and more disturbing - parts of our lives are in the hands of a technology that helps us, but also wraps and isolates us: we can use exoskeletons to complete our physical capabilities, add conveniently manipulated content to our vision with augmented reality glasses, operate on a patient on the other side of the world - of the first world -, bomb another human being in a war fought from the console of a drone or talk over breakfast with a robot that is able to read our emotional state.
The attention devoted to so-called ecology is more a way to avoid a collapse of our lifestyle than a desire for harmony and change of a paradigm that, in reality, is not questioned.
The wilderness no longer exists, its strongholds are defended in a struggle lost in advance. Human intervention in the environment is practically absolute. We do not live in an ecosystem, we have modeled it.
This series places us before landscapes constructed literally and metaphorically to speak to us of this domestication of our environment, of this irrational destruction. They are like old postcards from remote places, received long ago from senders we barely remember: the image of a diffuse memory. A sort of vanitas without consolation in which neither nature, nor the spirit, nor anything else remains.
Everything evaporates without a trace, in a global extension of the mythical Macondo, that city of mirages "swept away by the wind and banished from the memory of men".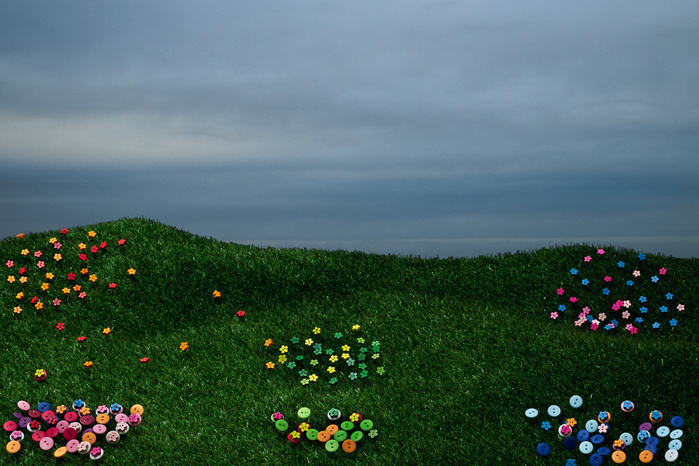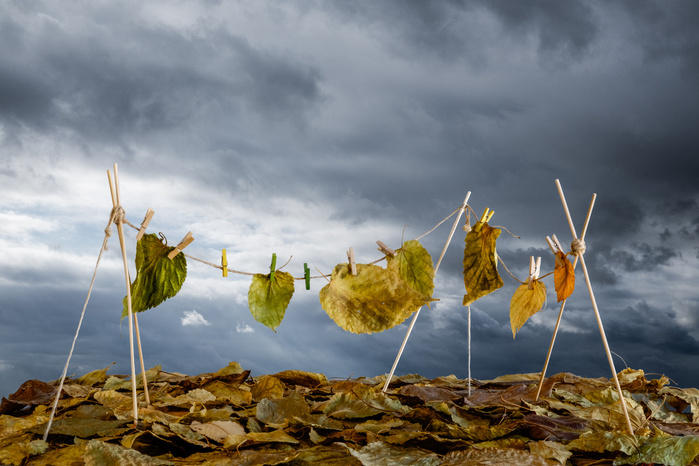 Paisajes construidos. Imagen digital en color.

Built Landscapes. Digital Color Image